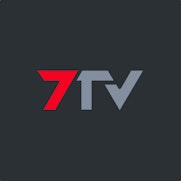 CRM Manager (m/f)
7TV Joint Venture GmbH
7TV is a digital company with the big ambition to combine all your favourite movies, shows, live television channels and exciting video content into one place and deliver the most comprehensive user-friendly video entertainment service in the world. We believe everyone should have access to their favourite and personalized content a click or two away whether they are sitting at home or on the go.
If you share our passion, care deeply about user experience, value teamwork and ownership, and thrive in a dynamic fast-paced environment, then we'd love to talk to you. You will be building the new platform from the ground up alongside a fast growing team of incredible people, backed by some of the biggest names in digital entertainment: ProSiebenSat.1 and Discovery Networks International (+ more to come!).
CRM Manager (m/f)
About the job
We have an amazing opportunity for you to join our CRM-Team at 7TV as a CRM-Manager. Take your chance and help us set up clever campaigns, so we always reach the right customers with the right message at the right time. Join us in changing the world of entertainment today.
What would you do
Planning, conception, execution and result-analysis of targeted multi-channel campaigns for Germany and Austria to improve customer loyalty (reduce churn and activate users)
Monitoring and development of existing customer-lifecycle-processes
Development, testing, analysis and execution of recommendation algorithm in collaboration with various departments, in order to enhance/create campaigns
Analysis and interpretation of recommended action as well as preparation of presentations for management
Work cross-functionally with various internal departments (Design, Editorial, BI, Product,...) and external service providers
Development and execution of campaigns for cooperation partners as well as campaigns for reputation management (f.e. product news, relaunches)
Hiring, onboarding and supervision of working students and interns
What we're asking
Know-how on heading an editorial team
A degree in journalism or comparable education
Strong analytical skills and a goal-oriented way of working (KPIs are important)
A hands-on mentality when it comes to planning, managing and executing CRM-campaigns
A native level of fluency in German, which allows you to create campaigns for our German-speaking customers; a strong fluency in English is a plus, as this is our company language
Team player and excitement about rolling up your sleeves and making a big impact on a rapidly growing company
Ownership (for your work and deliverables), passion (for changing things) and enthusiasm (to empower the people around you)
Conscientious, reliable and proactive way of working
Comfortable with MS Office applications (Powerpoint, Excel) and Google Tools (Slides, Sheets, Docs,...)
Why you'll love working at 7TV
Fast-paced startup with an already strong and healthy user base
Great opportunities for personal and professional growth
Ability to put your stamp on an innovative product
Passionate, diverse, and supportive team members
Open, transparent, and bureaucracy-free company culture
Office located in the heart of Munich
Competitive compensation package
Flexible working times
Homeoffice
We're fast, well-funded and growing quickly. It's an exciting time to join us!