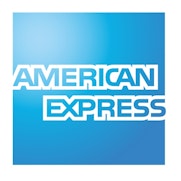 Junior Digital Designer (m/f)
American Express Global Business Travel
Junior Digital Designer (m/f)
A thrilling opportunity has come up to join an international exciting creative design team. The successful candidate will play a vital role in evolving the client's ability to tell stories for their clients and for themselves.
The core activity of the junior designer will be creating high-quality deliverables working within the Creative Team with other designers and copywriters, when appropriate.
JOB RESPONSIBILITIES
Contribute to the design strategy for a project considering business, technology and user needs.
Keen to work in the field in order to learn about needs and challenges and have the ability to translate creative ideas into a design proposal.
Ability to work on multiple creative projects and to meet tight deadlines.
Creation of both motion and still graphics.
Maintain graphic standards, brand integrity, consistency in the message and design across all materials and platforms.
Has a broad range of design and creative skills but an in-depth knowledge of digital design.
REQUIRED SKILLS
Degree in multimedia, design or advertising
Excellent knowledge of the Adobe CC Creative Suite especially of After Effects, Premiere, Illustrator and Photoshop.
Proven creative and design skills required in order to create and develop a project. Attention to detail is a must.
Enthusiastic, self-motivated individual who has experience in delivering creative projects/presentations within a high-pressure environment.
Strong technical knowledge combined with a creative flair for design and layout.
Excellent written and oral communication skills - fluent English plus native German or Swedish.
BUSINESS EXPERTISE:
Knowledge of M&E industry is a distinct advantage but not a requirement.