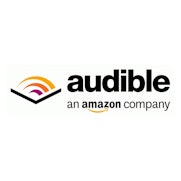 Sr. Manager Brand & Communications (m/f)
Audible GmbH
Hey – there's a revolution going on! A revolution in digital entertainment. Every day millions of people around the world choose to be more thoughtfully entertained, informed and educated by listening to fascinating stories and all forms of fictional and non-fictional content on their smartphones and other mobile devices.
Audible GmbH, an Amazon company, is the leading provider of premium digital spoken audio information and entertainment on the internet, offering customers a new way to enhance and enrich their lives every day. Titles downloaded from Audible are compatible with hundreds of mobile devices, including the iPhone and Android smartphones. Audible is also the preeminent provider of spoken-word audio products for Apple's iTunes® Store.
Based in Berlin, Audible Italy is looking for an inspirational and enthusiastic
Senior Manager, Brand & Communications (m/f).
We believe in the power of the spoken word to inspire people. Your key objective is to translate this mission into a long-term brand and communications strategy and execution the plan for Audible in Italy, enabling us to increase audience attention, attract new customers, and also confirm current member of their good choice.
We are looking for a person with a courageous attitude, curious and able to deliver results in a context of dynamic growth and exciting ambiguity. You will report directly to the Country Manager Italy, manage a small team of designers, and work in partnership with key stakeholders throughout the business contributing to our overall success.
Main responsibilities:
Develop a brand and communications concept and ensure the implementation across all marketing channels. Utilize in-depth marketing research, customer insights, and market segment developments.
Develop different communicative approaches and test these to achieve the best result.
Run and commission market researches and surveys to gather insights on our customers and prospects and support your decisions.
You are responsible for positioning our brand in Italy and continuously tracking relevant metric so Audible becomes more relevant for our target audiences. You will work with the US brand team on global brand alignment but decide where local adjustments are needed.
Create and tell our brand story. Increase brand awareness, relevancy, and work other team members to increase our audience engagement through PR and Social Media Channels.
You identify key messages, develop inspirational copy and own & evolve our design guidelines.
Accountable for a consistent and holistic brand reflection throughout all customer touch-points.
You master and improve internal communications processes & tools and educate other team members on brand initiatives and results.
You will lead and be supported by a creative team consisting of copywriters, graphical designers, PR and Social Media Managers.
Your Profile:
You are eager for new challenges and want to play an influential role in a growing a digital entertainment business and you are an outstanding team player.
Strong research and analytical skills
At least 5 years of experience of developing or optimizing brand and communications strategies and/or concepts for digital businesses.
Bachelor's degree in business communications, communications science or in any other related field, Master's degree preferred.
You have led or cooperated closely with agencies and external creative teams.
Able to create visionary ideas while at the same time handle daily business.
Experienced in leading and developing a team.
Fluent in English and Italian and ideally worked in international organization.
Basic knowledge of design tools & process and digital media
Open-minded, optimistic, can-do attitude, and want to have fun while working.
Ideally: Agency experience, and Design Thinking approach.
Sounds interesting? If you are looking for a new challenge in an innovative company, where you will have the opportunity to shape and influence the business with the results of your work, where you will be surrounded by an engaged and fun team, Audible is your next stop! Do not hesitate to send us your application with all details together with your cover letter.