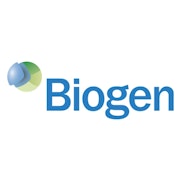 Digital / Multichannel Manager (m/f)
Biogen GmbH
Über Biogen
Biogen ist Pionier auf dem Gebiet der Neurowissenschaften. Wir nutzen modernste Wissenschaft und Medizin für die Erforschung, Entwicklung und Vermarktung von innovativen Arzneimitteln für Menschen mit schweren neurologischen und neurodegenerativen Erkrankungen. Im Jahr 1978 wurde Biogen als eines der ersten globalen Biotechnologieunternehmen der Welt gegründet. Heute besitzt Biogen das umfangreichste Portfolio an Medikamenten zur Behandlung von Multipler Sklerose, die erste und einzige zugelassene krankheitsmodifizierende Therapie gegen spinale Muskelatrophie (SMA) und ist fokussiert auf neurowissenschaftliche Forschungsprogramme in Alzheimer und Demenz, Multiple Sklerose und Neuroimmunologie, Bewegungsstörungen, neuromuskuläre Störungen, Schmerz, Ophtalmologie, Neuropsychiatrie und akute Neurologie. Daneben produziert und vertreibt Biogen Biosimilars zu hochentwickelten Biologika. Seit 1997 ist das Unternehmen mit einer Niederlassung in Deutschland vert reten. Die Biogen GmbH in Ismaning vertreibt innovative Medikamente zur Behandlung der Multiplen Sklerose, der SMA, der Psoriasis sowie Biosimilars. Für weitere Informationen besuchen Sie www.biogen.de.
We are looking for a
Digital / Multichannel Manager (m/f)
Office based in Ismaning (near Munich)
The Digital / Multichannel Manager co-creates, orchestrates and analyzes performance of Digital / Multichannel (MC) Marketing activities:
Conceptualizes, initiates and runs MC activities
Shapes the Analytics ecosystem and designs the measurement of MC campaigns and solutions
Sets-up MC metrics and optimizes running MC programs by orchestrating continuous tracking
Activates analytical insights into advice for action by translating analytical findings into marketing language and clear, visual and easy to understand business recommendations
Proactively counsels marketing teams on ways to improve existing MC activities and capability / IT stakeholders / agencies on analytical infrastructure
Masters usage of customer data and develops insights into attitudes of customers in different channels and advises on the optimization of CLM. Conducts ROI analyses and proof of concepts.
Accountability Description:
Autonomously lead major MC activities, including Platform and Analytics capability projects with Global / Region / Vendors for setting up and continuously evolving the MC infrastructure
Design and set up channel and campaign measurement for MC activities
Manage measurement execution, data generation and storage
Translate campaign / channel data into analyses; turn analyses into tangible improvement recommendations and guarantee their implementation
Run pilots for proof of concepts (test-control-group impact measurement)
And other job duties that may be assigned from time to time
Education and requirements:
Minimum – Bachelors Degree (Economics, Econometrics, Marketing, Communications, Market Research, Business, Computer science, Engineering or other relevant discipline). Specialization in direct marketing, database marketing, CRM or online marketing preferred (postgraduate (FH) level)
Ideally more than two years experience in conceptualizing, initiating, setting-up, testing, managing and evaluating (multichannel) direct marketing campaigns
Strong data analysis skills. Expertise in MS Excel and MS Access
Initial Experience with business intelligence / data analyses software would be a benefit, e. g. Tableau, Spotfire, Cognos and QuickSight
Technical affinity regarding infrastructure such as CMS, CRM systems)
Understanding of direct marketing analytics, database architecture and CRM
SQL and BigQuery knowledge would be a benefit
Initial experience in integrating data feeds from various systems (including databases, e-mail, web reporting tools, fulfillment and other sources). Affinity towards and understanding of A/B testing, NetPromoterScore / ComScore and Customer Engagement Analytics in general
Strong interpersonal communications and presentation skills
Strong team orientation
Experience with managing international projects preferred
Background working in e-marketing, direct marketing or database marketing service company preferred
Must be willing to travel occasionally
Must thrive in cross-functional and cross-cultural environment
Self-starter and highly self-motivated personality
Pharma or Healthcare experience preferred
Fluent German and English language skills required
Please apply online with your CV and cover letter via our company homepage www.biogen.de/careers, reference number: 33315BR.
Biogen GmbH
Contact within Talent Acquisition team: Mr Karoly Toth
Carl-Zeiss-Ring 6, 85737 Ismaning
Telefon +49 89 99617-0