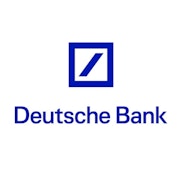 Malware Analyst (m/f) Information Security Operations - Chief Security Office
Deutsche Bank
Discover global opportunities for responsible minds at Deutsche Bank
Sometimes you have to look closely to bring synergy to our business areas. Our strategy 2020 is the result of analysis, creativity and a determination to be a leading global bank with roots in Germany. We're investing in digital technology, infrastructure and structural changes that make us more efficient, more resilient, and less complex. We've taken a good look at our business. Now it's your turn.
Malware Analyst (m/f) Information Security Operations – Chief Security Office
Eschborn near Frankfurt/Main (Germany), permanent, full-time contract
About the business area
The CSO/CTO organisation provides a broad range of IT security services for Deutsche Bank for the purpose of responding on a daily basis to new threats that may potentially compromise the business operations of the bank. As an integral element of this organisational structure, the Information Security Operations team is responsible for mitigating associated risks by providing agile capabilities covering operational security. Various teams deliver global services from key locations in Frankfurt, Jacksonville and Singapore.
About the job
The Malware Analyst will focus on providing in-depth analyses of malicious applications and other threats to which Deutsche Bank's infrastructure may be exposed to. One of the principal tasks of this position will be centred on the reverse engineering and dissection of program code with the help of state-of-the-art static and dynamic analytical solutions. What is more, you will support other groups within the Information Security Operations field during ongoing incidents, in addition to proactively monitoring the threat and attack landscape for patterns, changes and trends.
Responsibilities
In this role, you will be responsible for dissecting and analysing items from potentially compromised Deutsche Bank systems with the help of static and dynamic analysis solutions.
This will include identifying infection vectors and assessing various options to address such issues effectively, in addition to correlating your findings with network and application log files if required.
You will also be expected to support the Security Operations Centre and other groups within the CSO organisation during ongoing incidents and investigations.
Maintaining a close dialogue with key stakeholders, you will provide professional assistance and advice when it comes to fit-for-purpose remediation actions available to Deutsche Bank.
Requirements
This position calls for a solid Master's degree with a focus on IT security or computer forensics, complemented by an excellent understanding of Incident Response.
You will also have an in-depth understanding of common software vulnerabilities, attack vectors and exploitation methods as well as a good knowledge of common network protocols.
The successful candidate will display proficiency in the use of programming languages such as C/C++, Java or Objective-C as well as knowledge of at least one scripting language (preferably Python).
Familiarity with software disassemblers and debuggers such as IDA Pro, OllyDbg or Immunity Debugger would be a significant plus.
GIAC Reverse Engineering Malware or related certifications are desirable, as is knowledge of penetration testing techniques.
In this role, you will have to be able to explain the implications of modern threats in an intelligible manner not only to technical but also to non-technical target groups.
Demonstrating team spirit and a self-starting attitude, you will be fluent in English (both written and spoken) and, ideally, also have a strong command of German.