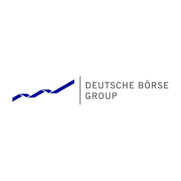 Head of Product Management and Licensing (female/male)
Deutsche Börse AG
Head of Product Management and Licensing (female/male)
Full-time | Permanent
Deutsche Börse Group is one of the largest exchange organisations worldwide. It organises markets characterised by integrity, transparency and safety for investors who invest capital and for companies that raise capital – markets on which professional traders buy and sell financial instruments according to clear rules and under strict supervision. With its services and systems, Deutsche Börse Group ensures the functioning of these markets and a level playing field for all participants – worldwide.
However, Deutsche Börse Group's products and services are by no means limited to trading "as such": its business areas cover the entire value chain in the financial services sector, ranging from pre-IPO services and the admission of securities, through trading, clearing and settlement to custody services and other financial instruments, along with collateral and liquidity management. Additionally, the Group provides IT services, indices and market data worldwide.
Job description:
Field of activity
Deutsche Börse´s Market Data + Services business supports capital market participants in their digital transformation. It provides Indexing-, Data, Regulatory, and Infrastructure Services to members of the financial community worldwide. MD+S is the home of well renowned brand such as DAX and STOXX as well as of all relevant data from Deutsche Börse's trading platforms like Xetra or Eurex. The Data Services department develops, maintains and markets all of Deutsche Börse's data, amongst them the proprietary market data of Deutsche Börse and its cooperation partners. In addition, we provide a leading set of analytics and sophisticated metrics for both investment and trading strategies applying modern statistical methods, big data analytics and machine learning. Our clients are the leading financial organizations worldwide, amongst them the leading investment banks, hedge funds and specialist providers of financial information.
We are looking to hire a capable head for the "Product Management and Licensing" unit responsible for the implementation of commercial models for data and analytics of Deutsche Börse Group.
Tasks/responsibilities
Leading of the Product Management and Licensing unit for market data of Deutsche Börse Group
Support for business growth initiatives
Lead/Support projects with regard to the enhancement of the licensing and pricing models around existing market data and analytics as well as improvement of the contractual framework
Develop pricing and commercial models in general for licensing of market data and analytics, both within existing industry standards as well as "out-of-the-box" to adapt the commercial model to the changing environment
Analyse and manage revenue generation, profitability and client impact of pricing models and prepare recommended action for management
Supervise the preparation of market and competitor analysis on price and licence models
Drive activities to develop tools, processes and data sets to enhance understanding of client demand and increase client`s data usage; supervise the management of cooperations and partnerships
Ensure application of relevant aspects of regulatory requirements from MiFID II regulation
Qualifications/required skills
Minimum of 5+ years professional experience in business development, data licensing or similar areas, ideally experience in the implementation of regulatory requirements
Financial market experience with a good understanding of market participants and market dynamics
University or comparable degree in business administration or related subject
Excellent analytical skills as well as good communication and presentation skills
Expert in MS-Excel, experience with BI-Tools is an asset
Pragmatic, execution and implementation orientated work style
Strong team player willing to cooperate with multiple colleagues across departments and office locations
Very strong English language skills (additional languages are a plus)