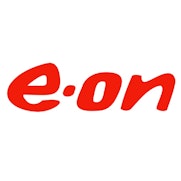 Senior DevOps Manager / DevOps Lead (m/f) for the Digital Attacker
E.ON Business Services
The Digital Attacker is a key project for E.ON to become a fully-fledged digital player in the energy space. After the initial phases we now want to transform this project into a permanent unit. For which we would like you to get on board if the following role fits with your ambitions and expertise.
Senior DevOps Manager / DevOps Lead (m/f) for the Digital Attacker
Responsibilities
This role leads the design, set-up and steers the ongoing operation of our new B2C platform cloud infrastructure and related development and support processes. As such you promote, document, and implement best practices on infrastructure, DevOps and service management and build tools that allow the team to develop and deploy an impeccable solution. Through this you contribute significantly to delivery and ensure an integrated, consistent and reliable operation of the Digital Attacker platform, products and services for all digital stakeholders of E.ON. The role comprises the following accountabilities.
DevOps Organization & Delivery, e.g. implementation and continuous improvement of the Digital Attacker DevOps processes, tools and best practices, management of transformation to state-of-the art DevOps organization, set-up and steering end-to-end service integration, as well as coordination and assurance of compliance of effected measures and structures.
Service Management, e.g. leading design, development and implementation of Digital Attacker service management, engagement of respective stakeholders, cooperation and alignment with other internal service management units, setup and collaboration with nearshore teams, and steering of respective teams.
Vendor and 3rd party management, e.g. define performance targets, a clear engagement strategy and run regular performance reviews, define, agree and maintain service level agreements with internal and external service providers, collaborate with internal stakeholders and ensure effective license management, optimizing license cost as well as managing operational allocation of vendor licenses to users of the Digital Attacker platform.
Demand Management, e.g. direct overall demand management for Digital Attacker, contribute to definition of the delivery set-up and related sourcing strategy, provide oversight to Digital Attacker demand and resource management, and instill best practices for demand management/capacity planning.
Qualifications
University degree in IT, Business Administration or equivalent professional qualification
Extensive professional IT or Business experience with a proven track-record in a digital environment
Significant leadership experience in large scale delivery of digital products with a focus on DevOps and support, combining internal and external staff located on-site, near- and offshore
Significant experience working in fast-paced & agile environments under high levels of change
Good knowledge and experience in digital core technologies (e.g. data management, integration, process automation, software development, mobile, social, cloud)
Excellent Knowledge of service integration, service management (ITIL) & DevOps
Flexible with the ability to work under pressure to ensure client deliveries
Fluent German, fluent English business language
Ability to collaborate and communicate actively across cultural and organizational boundaries
Frequent international business travels (approximately 2-3 days per week)
E.ON is committed to equal opportunities and actively promotes diversity, equality and flexibility.
E.ON
E.ON is a privately-owned international energy company. Our 40,000 colleagues in 13 countries work daily towards the improvement of technical innovations and user-friendly customer solutions for the new energy world. We are the first large energy company to focus more heavily upon the energy of the future through our three business areas of energy networks, renewable energies and customer solutions.
E.ON Business Services
E.ON Business Services (EBS) is the IT function of E.ON SE, an international, privately owned energy supplier that focuses on renewables, energy networks and customer solutions. Employing around 1,800 employees, EBS is steering the E.ON Group-wide IT and is internationally active across all E.ON sites. EBS is headquartered in Hanover, Germany.
Department
The Digital Attacker is a newly established global unit within E.ON's consumer business, providing a state-of-the-art digitally enabled set of products and service offerings to our residential customers across a number of European regions. Its aim is to achieve marketing leading Net Promoter Score (NPS) with our customers whilst maintaining competitive cost base for E.ON overall. This leading service is underpinned by a brand new cloud-based IT platform and solution architecture which will continually evolve and be improved by the Digital Attacker business in collaboration with the wider E.ON consumer units, over the coming years.