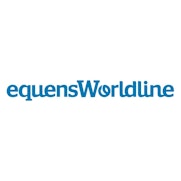 Junior Application Developer (m/f)
equensWorldline Germany GmbH
Make life easier and the business world safer. This is Worldline.
equensWorldline is the pan-European leader in payment services. Being part of the Worldline Group, the company combines long-standing proven expertise in traditional mass payment systems (issuing, acquiring, intra- and interbank payment processing) and innovative e-commerce and mobile payment solutions. Building on more than 50 years of experience equensWorldline services a broad, international client base in numerous countries across Europe. Clients rely on equensWorldline's expertise to anticipate European regulatory changes, benefit from transformative technologies, optimize processes, ensure operational excellence and manage risk and fraud. The company's unparalleled footprint makes equensWorldline a cost-efficient and competitive business partner for seamless, secure and efficient payment solutions.
Junior Application Developer (m/f)
Location: Aachen – Reference No: 74925
Your key responsibilities:
Creating software solutions for processing electronic payments based on the Authorization and Switching software suite "Worldline Pay Front Office"
Coordination of requirements with the Service Delivery
Design, configuration and installation of customer systems
Implementation of customer-specific adaptations and extensions
Preparation of project documentation
Specification, preparation and execution of tests
Job requirements:
University degree (master / bachelor) in computer science or engineering
First work experience in IT services and software development would be an advantage, preferably in the area of electronic payments
First knowledge and experience in object orientated programming in C++ and Java
First knowledge and experience with relational databases, SQL and data model development
Knowledge or experience with agile methodologies would be an advantage
Analytical procedure and abstraction
High motivation and efficiency
Proactivity and self-reliance
Open and inquiring minded
Team player, ability to work in an international environment and with matrix organization
Good communication skills, both oral and written
Language Skills:
English is mandatory (fluent required)
German would be beneficial
Our culture is informal. Within our company, teamwork and clarity are very important, as well as customer-focus and a result-oriented approach. And of course…pleasure in our work! We work closely together with our colleagues in the different countries. English is our common language. As a result you really experience that you are part of a European, international company.