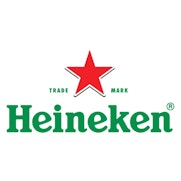 Revenue Manager (f/m)
Heineken Deutschland GmbH
Heineken Germany GmbH is a subsidiary of one the world's biggest global players within the beer industry. To strengthen our team in Berlin we are as of now looking for a
Revenue Manager (f/m)
Tasks:
Business Partnering and Decision Support: Lead the revenue management discipline within Heineken Germany by creating day to day awareness with regard to the benefits of revenue management within the (commercial) organisation and development of the discipline within Heineken Germany. Being a recognized Business Partner to the Commercial Teams. Be a pro-active member of the global revenue management community, sharing best-practices and knowledge with colleagues from other countries.
Revenue Strategy: Lead together with the commercial management teams the development and implementation of a comprehensive Revenue Management Strategy. Define the optimal prize for every channel (pack prize strategy), in coherence with the optimal value for the customer and define the optimal mix of products and channels. Improve the trade terms & long term sustainability.
Business Performance Management: Formulate key performance metrics to both Sales team and Commercial Leadership team and targets, including clear explanations of reasons for variances and an opinion on why they have arisen. Ensure that learnings from past deals are identified, validated and applied to systematically improve future planning/execution.
Budgeting: Builds total revenue budget proposals for the drivers products, channels, customer segments, etc..
Profile:
University-degree in economics with a major in Controlling and preferably Marketing and Sales
Minimum of 4 years of relevant working experience, preferably in Commercial Finance
Experienced independent and challenging business partner at Management level
Strong governance skills and ability to work cross-functional
Experience with automated systems and affinity with IT
Excellent analytical skills and excellent ability to communicate
Basic knowledge on Reporting & Accounting
Excellent knowledge of Entrepreneurship and of Business Analysis & Challenge
Advanced knowledge of Stakeholder Management
Business fluent in spoken and written German and English
Do you want to make a difference? You get the opportunity to work in a dynamic and international work environment, to apply your ideas and contribute to our success story. You can expect a highly motivated team, diversified assignments and a performance-oriented salary.
Your place of work will be Berlin.