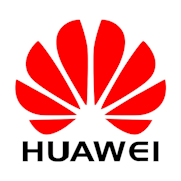 Autonomous Driving OS Software Expert (m/f)
Huawei Technologies Düsseldorf GmbH
Huawei is a leading provider of information and communications solutions. Through our dedication to customer-centric innovation and strong partnerships, we have established highly-competitive end-to-end capabilities and strengths across the carrier networks, enterprise, consumer, and cloud computing fields. Our products and solutions have been deployed in over 140 countries serving more than one third of the world's population.
Huawei's vision is to enrich people's lives through communication. By leveraging our experience and expertise in the telecom sector, we help bridge the digital divide and give people the opportunity to join the information age, regardless of their geographic origin.
Huawei's German Research Centre in Munich is responsible for advanced technical research, architecture evolution design and strategic technical planning. Now we are looking for a
Autonomous Driving OS Software Expert (m/f)
Your Responsibilities:
Take the lead in the architecture and design of OS software for real-time and embedded systems enabling the Autonomous Driving, Internet of Things, and Industry 4.0,
Define the overall OS architecture and its components and draft the architecture design specifications. Break down the requirements to the single layers and identify the functional safety and reliability targets for the core modules to ensure that the design and implementation comply with the industry requirements and standards,
Plan the software technology and IP strategy, lead the selection and adoption and participation of relevant industry standards and formulate a technology roadmap that builds the basis for a highly-competitive portfolio of products,
Clarification of software requirements with customer and other relevant departments. Guide the entire prototyping and agile software life-cycle. Make decisions about the realization of the designed key technical solutions, participate in team-work and provide guidance for the team to make the solutions a reality,
Protect intellectual property and disseminate innovative research results in the community.
Our Requirements:
PhD / Post Doc in Computer Science, Electrical Engineering or other domain-related discipline,
Deep technological understanding and 6+ years' experience of mainstream OS solutions and key technologies for industrial applications such as smart sensors, autonomous driving and intelligent industry control. Have genuine ideas for the development of new technologies and be willing to transform these ideas into reality,
Career background with industry-leading OEMs or mainstream component suppliers; have years of hands-on experience in embedded systems OS software for industrial applications,
Familiar with automotive function safety and software processes (such as ISO26262, modelling and validation) as well as AutoSAR and Adaptive AutoSAR,
Able to work in a diversified team. Possess cross-team and cross-domain leadership and excellent communication skills. Excel at team leadership and collaboration,
The willingness and ability to travel are required,
Fluent in English and German,
Must be eligible to work in the European Union to be considered for this position.