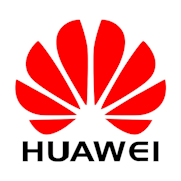 PhD Candidate for Next-Generation Optical Access Network Devices
Huawei Technologies Düsseldorf GmbH
Huawei is a leading global information and communications technology (ICT) solutions provider. Driven by a commitment to sound operations, ongoing innovation, and open collaboration, we have established a competitive ICT portfolio of end-to-end solutions in telecom and enterprise networks, devices, and cloud technology and services. Our ICT solutions, products, and services are used in more than 170 countries and regions, serving over one-third of the world's population. With 180,000 employees, Huawei is committed to enabling the future information society, and building a Better Connected World.
Huawei's vision is to enrich life through communication. We are a fast growing, leading global ICT solutions provider. With our three business units Carrier, Enterprise and Consumer, we offer network infrastructure, cloud computing solution and devices such as smart phones and tablet PCs.
Huawei's German Research Centre in Munich is responsible for advanced technical research, architecture evolution design and strategic technical planning. Now we are looking for an
Our newly founded Advanced Access Technologies Department (EU Branch) will play a leading role in researching new technology and delivering specific solution for the Next Generation Optical Access Network (NG OAN). Several directions are considered to meet new standards requirements, and innovative concepts have to be proposed and studied.
PhD Candidate for Next-Generation Optical Access Network Devices
Your Responsibility:
Validate current technologies for the new standards, especially to meet optical budget requirements at 25 and 50 Gbit/s.
Propose new concepts and validate them theoretically and experimentally. In addition to performance demonstration, industrialization paths should be considered.
Attend top-tier conferences, write high-quality journal papers, contribution to standardization.
What you can expect:
A challenging role in advancing disruptive optical devices for NG OAN.
An international and dynamic working environment.
Working with experts with diverse background and different skills.
Opportunity to communicate and cooperate with top-tier players in the industrial field.
Requirements & Qualifications:
Good knowledge on semiconductor physics and guided optics. In particular, knowledge on laser design, fabrication and/or characterization might be necessary.
Ability for both theoretical and experimental work.
Ability to work in a team, which implies good communication skills and flexibility.
Fluent in English.
Join us for Building a Better Connected World.