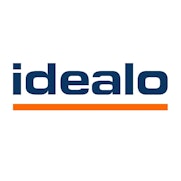 Data Platform - Senior DevOps Engineer
idealo.de
idealo is a Berlin success story: in 2000 we started out with the mission of helping consumers make the best purchasing decisions. Today, with 1.5 million visits per day, 50,000 shops and more than 330 million product offers, we are one of the most popular German e-commerce websites and one of the leading European shopping and comparison platforms. We are active as a price comparison platform in six countries (Austria, France, Germany, Great Britain, Italy and Spain).
As a member of our team, you can look forward to working with a large degree of freedom in an international and inspirational environment. We are located in the heart of Berlin and offer a unique idealo spirit. Your ideas are the driving force that move our business forward. Not only our product portfolio is diverse, but also the people who work on it. We want you just as you are! Origin, religion, gender, sexual orientation or a degree of disability are irrelevant.
If you are passionate about improving the world of online shopping alongside 700 idealos from 40 nations, apply with us today.
Data Platform - Senior DevOps Engineer
As a Senior DevOps Engineer you would be working with improving and managing the tech stack for Data Management at idealo. You would be a part of the "Data Management" department which is responsible for the whole data value chain at idealo.
Do you love working with automation, distributed computing, the cloud and testing new technologies? If yes, please send us your application today!
About your new role
Take an active role in shaping our data tech stack and keeping it up to date with modern technologies.
Technical operations of servers and services. In the cloud and on-premise. Virtual, containerized and bare-metal.
Manage our cloud environment and work actively with strategies for costs, security and access management.
Manage our strategy for infrastructure as code and configuration management software.
Ensure proper setup of CI/CD and automated testing.
Manage monitoring, logging and alerting for our tech stack.
Shape our strategy for automated backups and restoration tests.
Skills & Requirements
At least 3+ years of work experiences in Systems / DevOps -engineering or similar.
Experience with AWS Cloud Services.
Experience with Docker and Kubernetes.
Proficient with linux and commonly associated shells and commands.
Experience with configuration management technologies like Chef, Puppet, Ansible etc.
Experience with infrastructure as code solutions such as Terraform.
Excellent communication skills in English, both oral and written; German is nice to have.
Experience with programming languages such as Python, Go or Scala.
Ability to multi-task and work effectively in a dynamic environment.
Team player and collaborative.
Experience in a Data Warehouse, Data Lake or similar environment is preferable.
Experience of SQL/RDBMS is preferable.
Experience of managing Splunk servers is preferable.
Sehr gerne nehmen wir Deine Bewerbungsunterlagen auch auf Deutsch entgegen.
At idealo you can expect:
Training opportunities for your individual management or specialist career
The provision of all necessary equipment that you need to deliver top performances
Employees are self-reliant and free to schedule their own work day
Onboarding program including Welcome Day, Trainings and individual incorporation
The chance to work together on our goals, while also working to create something new
700 motivated colleagues and a cool office loft in the trendy district of Kreuzberg