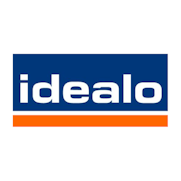 Software Engineer – Acquisition & Loyalty
Idealo Internet GmbH
idealo is a Berlin success story: in 2000 we started out with the mission of helping consumers make the best purchasing decisions. Today, with 1.5 million visits per day, 50,000 shops and more than 330 million product offers, we are one of the most popular German e-commerce websites* and one of the leading European shopping and comparison platforms. We are active as a price comparison platform in six countries (Austria, France, Germany, Great Britain, Italy and Spain).
As a member of our team, you can look forward to working with a large degree of freedom in an international and inspirational environment. We are located in the heart of Berlin and offer a unique idealo spirit. Your ideas are the driving force that move our business forward. Not only our product portfolio is diverse, but also the people who work on it. We want you just as you are! Origin, religion, gender, sexual orientation or a degree of disability are irrelevant.
If you are passionate about improving the world of online shopping alongside 700 idealos from 40 nations, apply with us today.
* Acc. to Similarweb, Visits Desktop + Mobile, Q3 2017, Germany
Software Engineer – Acquisition & Loyalty
We are currently seeking a Java Software Engineer for our Acquisition and Loyalty team to gain new customers and win loyal Idealo shoppers. You will develop and optimize features for products like Price Alerts, Recommendation Engine, SEO Services, and Identity Management to name a few.
About your new role
You are part of a cross-functional development team which always strives for the best technical solution
You utilize modern technologies like Spring Boot, Spring Cloud, AMQP (preferably with Kafka) and Machine Learning
You are working with Mircoservices, fulfilling our business needs
You drive innovation and aim at achieving technological excellence
You work closely together with Product Management in order to develop the best possible product
Skills & Requirements
You have a good knowledge of Java 8 and the Spring Framework
You are highly motivated to deal with new technologies and possess an agile mindset
You know who Uncle Bob is and understand what he is talking about
You have an in depth knowledge of TDD and knowledge of DDD is a plus
You have a basic understanding of the concepts of continuous delivery and deployment pipelines
You are not hesitant to touch frontend technologies and basic knowledge of them is a plus
You have a good command of the English language and German language skills are a plus
Sehr gerne nehmen wir Deine Bewerbungsunterlagen auch auf Deutsch entgegen.
At idealo you can expect
Training opportunities for your individual management or specialist career
The provision of all necessary equipment that you need to deliver top performances
Employees are self-reliant and free to schedule their own work day
Onboarding program including Welcome Day, Trainings and individual incorporation
The chance to work together on our goals, while also working to create something new
700 motivated colleagues and a cool office loft in the trendy district of Kreuzberg