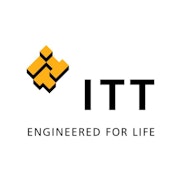 IT Manager (m/f)
ITT Cannon GmbH
IT MANAGER (M/F) EUROPE
ITT's Cannon brand is a leading global manufacturer of connector products serving in­ter­na­tion­al customers in the aerospace and defense, medical, energy, transportation and in­dus­tri­al end markets.
Whether delivering critical specs to aircraft pilots, streaming data through communications satellites or giv­ing expectant parents a first look at their unborn children, Cannon connects the world's most im­por­tant information to the people who need it. Cannon celebrated 100 years of making connections that helped make history. Cannon products were used in the first "talking" movies and helped transmit the first messages home from the moon. Today, we proudly continue our legacy of innovating to connect the world and inspire the successes of the next century – because amazing things happen when great things connect.
Responsibilities
The IT Manager is responsible for providing tech­ni­cal direction, management of IT support per­son­nel, IT contractors, site Infrastructure, General Computer Controls (GCC), project plan­ning and communications. This role par­tic­i­pates in and/or leads cross-functional teams to develop and implement IT solutions. It develops work plans, manages deadlines and co­or­di­nates IT team activities. It communicates status and vi­sion to business management and stake­hol­ders, it is responsible for overall EU IT team management, performance evaluations, bud­get, risk management and business de­vel­op­ment activity support.
Define and continuously seek to improve ERP ecosystem support including process improvements, interfaces, automation, etc.
Maintain strong relationships with basis and security teams to achieve COE service goals and objectives
Define and monitor success measures and performance metrics
Ensure successful delivery of projects and en­hance­ments through close cross-functional collaboration
Effective interaction with key business leads to facilitate transparency
Manage and maintain vendor as well as part­ner relationships
Ensure daily ERP operations follow ITT cor­po­rate, GCC (General Computer Controls) and SOX compliance requirements
Support internal and external GCC audits
Manage SAP EU user provisioning
Act as an escalation point for system related issues as needed
Qualifications and experiences
Bachelor's degree and several years of In­for­ma­tion Systems experience
Solid experience in directly managing people and/or leading teams, projects, programs or directing the allocation of resources
Previous service or system ownership of an enterprise application, familiarity with IT stan­dards/policies, best practices and service management tools and processes
Extensive experience with SAP functional so­lu­tions and implementations
Fluent in spoken and written German and English
Strong verbal and written communication, in­ter­per­so­nal and problem solving skills
Experience with regulated (ITAR) and/or con­trolled IT environments
Demonstrated ability to organize, manage, and direct cross-functional teams to address and solve technical and business issues
Demonstrated experience in resource and per­for­mance management
Strong customer relationship management skills
Management experience in all aspects of an information systems environment
Portfolio and project management skills
Demonstrated ability to coordinate/lead mul­ti­ple projects/activities with competing priorities
Understand service models and ability to pri­ori­tize based on impacts to business op­er­a­tions
Results oriented and self-starter (initiative)