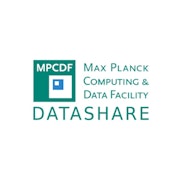 Project Manager (m/f) for European Research Data Projects
Max Planck Computing and Data Facility (MPCDF)
The Max Planck Computing and Data Facility (MPCDF) provides support to Max Planck Institutes all over Germany including application development and optimization, as well as data management for big data projects. In addition to these science-oriented aspects MPCDF is operating a state-of-the-art supercomputer, several compute systems and data repositories for various Max Planck Institutes, and an up-to-date infrastructure for data management, including long-term archival.
The MPCDF and the MPG are involved in large European Projects as PRACE, EUDAT, NOMAD(CoE) and EOSC.
The Data Group at the MPCDF, in collaboration with theory and experimental groups of several Max Planck Institutes working in the fields of materials- and biosciences, plasmaphysics and astrophysics is looking for a
Project Manager (m/f) for European Research Data Projects
Kennziffer 03/18
The candidate will work on the development and optimization of data-driven projects. Examples include the pan-european EOSC-hub or the NOMAD project.
Experiences in object oriented programming (ideally Python or Java) are desirable. Experience in data handling including relational and NoSQL database technologies, distributed and federated approaches to data processing and knowledge of current trends in research data management are a plus.
We offer the opportunity to work on scientific leading data projects and to maintain close collaboration with data owners and domain scientists from various Max Planck Institutes. The full time position starts as soon as possible and is initially limited for a period of three years. Salary will be based on experience according to the German TVöD.
The Max-Planck Society is an equal opportunity employer and women and minorities are encouraged to apply.