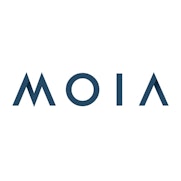 Cloud Native Developer (m/f)
MOIA
Cloud Native Developer (m/f)
We want to hire Backend Developers who are passionate and experienced to develop software solutions for our ambitious products.
MOIA is an innovative mobility company that will change people's lives by re-imagining urban mobility. MOIA will create services that enable more people to move more freely and securely, ultimately making cities better places to live. We will free up the movement of people and goods within cities whilst making mobility accessible to everyone. That means we will:
Make city traffic clean, safe and silent
Create more time and space for people
Bring affordable and convenient mobility to everybody
We would be delighted if you were to accompany us on this exciting and challenging journey. We are not only looking for candidates to fill our job vacancies; we want you as a crucial part of our team. Our core competence is passion.
What you will do
You design, develop, deploy and operate important software solutions that your peers praise for its elegance and code readability
You will own your code, and decide on the technologies and tools to deliver as well operate large-scale applications on PaaS/SaaS cloud
You will be part of a team where Continuous Integration, Code Quality, Code Reviews, Test Coverage, etc. are kept at very high standards
You and your team will work like a startup and take ownership for the whole development cycle - from ideation over design to implementation and maintenance
This will require you to be ambitious, in delivering products that re-define the customer experience and making bold decisions about the means and tools of delivery and operation
What we expect
The right person will be comfortable in an "all hands on deck" environment, loves solving problems, is excited to work in high-performance teams, and can thrive in a startup culture.
A passionate engineer with 3+ years experience as developer in agile teams using modern programming languages like Kotlin, TypeScript, Go and Python
Experience in the following is a plus: AWS, Serverless, Kinesis, DynamoDB, IAM Policies, Cloud Formation Templates, Protobuf, CircleCi
Experience with building and/or running large-scale applications on a PaaS/SaaS clouds
Interest and experience with distributed systems and RESTful APIs
Knowledge of current trends in software design, event driven architecture, DevOps and a strong interest in further development
Effective communication skills and an interest in being part of highly autonomous and cross-functional teams
Motivated individuals who make a positive impact on our engineering culture and encourage knowledge sharing
A degree in computer science, mathematics or another similar discipline
Fluent communication in English
What we offer you
We are a new company and a fast-growing team. We see things from a people perspective, observing, learning and responding to their social needs. We are always curious to find better ways to do things and so we question everything. We are driven by the possibilities better urban mobility solutions can unlock. We work with different people, disciplines and companies to make great things happen. MOIA offers a unique opportunity as it combines the best of the startup and corporate worlds. We are an innovative new business based in top locations such as Berlin and Hamburg, but are also backed by a large corporate parent providing funding, resources, know-how and commitment.
What we offer in detail:
Competitive salary
Competitive bonus
Mobility budget
Job Ticket (public transport)
Subsidisation of a fitness club membership
30 days of holiday
Our work is dedicated to transforming the lives of billions – you will be part of this vision.