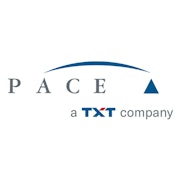 Senior Product Owner / Project Manager (m/w/d)
PACE Aerospace Engineering and Information
Senior Product Owner / Project Manager, Agile Software Development, Aerospace (m/w/d)
We are growing our software product portfolio for our Aircraft configuration solutions and therefore we are looking for a passionate and experienced Product Owner/Project Manager for our "Product Configuration" Line of Business, that provides our customers with powerful solutions combining complex aircraft configuration capabilities and advanced 3D and AR/VR visualization features in an integrated and collaborative environment.
You are working closely with the Product Manager and you will be responsible for the day to day backlog management. This is the right job for talented leaders who can implement a product vision. Be part of implementing the new Airplane Configuration industry standard!
Job Description:
You become part of the team of product owners, who realize product ideas which are responding the market demands to make complex technical issues convenient to handle
You understand customer requirements in the aerospace market, document and transfer them into product features that fulfill the requirements and you are in line with product roadmap and philosophy
You create user interface mock-ups to explain the realization idea, which will be discussed with customers and the development team
You steer the realization of the features and functions in an agile software development process in a "state of the art" environment from backlog creation to acceptance tests
You steer the development of the business requirements through a SCRUM development process by maintaining the product backlog, running the planning, estimation and daily scrum meetings and finally approving the implemented functionalities
You will have the full responsibility of a project and you will manage the stakeholders, risks and KPIs
Key Qualifications
Mandatory:
At least 5 years of experience as a product owner (e.g. in a scrum process) or project manager in software development
A Bachelor or Master's degree in engineering, computer science or in a similar field
Profound knowledge in agile software development
Proven excellent communication skills
Fluent in English and German
Desired:
Experience in writing technical specifications
Willingness to travel occasionally to customers around the globe
Ability to work independently with own responsibility and to learn fast
Ability to motivate the team
Previous experience in the aerospace industry is a plus
We offer
An interesting job in the aerospace industry with direct interaction with many leading aerospace companies
Working with very talented and passionate people in a highly professional development process
A nice office in the vivid heart of Berlin
Flexibility to manage your own hours work from home whenever you need
A comprehensive compensation
Location
PACE headquarter is located in a heritage-listed building in the city center of Berlin near the Oberbaum Bridge, in one of the most lively quarters of the town with plenty of lunch and after-work options. You can reach your work easily using public transportation or use your bike, which you can safely lock in the basement.
Company Intro
PACE develops innovative software solutions for aircraft and engine manufacturers, airlines and maintenance providers. Supporting key aspects of customers' business processes, from aircraft design and marketing to flight operations, our solutions are appreciated by leading companies around the world including Airbus, Boeing, Rolls-Royce, Lufthansa and American Airlines.
Working at PACE in Berlin you will be part of the Milano-based TXT Group which is international, specialized provider of engineering software solutions supporting customers high-tech markets in their mission and business-critical core processes and throughout their product lifecycles. If you share our passion for aerospace & aviation and smart software solutions, get in touch - we look forward to hearing from you!
Diesen Job persönlich empfehlen: