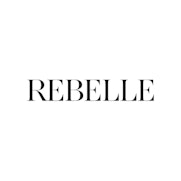 Frontend-Developer (f/m)
REBELLE - StyleRemains GmbH
Frontend-Developer (f/m)
"Fashion fades, only style remains" – Because style never goes out of fashion and because we strive to make the experience of shopping online more conscious, we founded REBELLE, the online marketplace for second hand designer fashion.
Many beautiful pieces are gathering dust in the basement or never see the light of day in the closet. It is our mission to lead these pieces to new appreciation. At REBELLE we do not want to promote quick consumption, but rather raise consciousness for quality and style, and thus give once beloved pieces a new home.
We are looking for a fulltime Frontend-Developer (f/m) to join our international team in Hamburg.
Working with us
At REBELLE we work in a multi-disciplined team of frontend and backend developers and share responsibilities for grander-scale topics.
We keep up with current technologies and care about maintainability and stability.
We develop exclusively with agile development methods and are guided by the ideas behind Scrum and Kanban.
Having fun while developing is important to us, and we value the opinion of each employee.
With us it is up to you when your day begins. At noon we catch up with each other and see what needs to be done next.
It is important to us that there are no lengthy ways if you have questions and we do not leave you out on your own if you ever get stuck. We all pull in the same direction, our boss is the customer.
What we expect
You love building frontend applications with Node, React, Redux and Typescript
Communicating with RESTful APIs is your daily business
The code you write is well tested, for example using the jest testing framework
Functional and reactive programming appeals you
You use git to version your code
English is a must, German is a plus
You are excited to work as part of a team with different focus areas but with one common goal, where helping each other is more important than the own agenda
What we offer
A dynamic, flexible, independent and versatile job for the German re-commerce market leader for designer second hand fashion.
A beautiful space in our loft-style offices, located right in the World Heritage Site 'Hamburger Speicherstadt' with many opportunities for lunch just around the corner.
A budget for conferences, workshops, and everything else concerning your development.
Flexible working hours and good work-life balance.
Contribution to monthly metro ticket and gym membership or food subsidies.
Team events and a monthly team breakfast.
Drinks, fresh fruits and specialist press.
If you can imagine becoming a part of REBELLE, we would be happy to receive your complete application (cover letter, resume, coding samples) via our online form stating your earliest start date and your salary expectations. Your contact person is Magdalena Pleban.