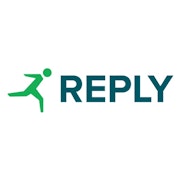 Senior Designer (m/w)
Reply
Senior Designer (m/w)
for Munich
ARE YOU READY FOR REPLY
What really sets us apart is our imagination, ability to quickly implement innovative solutions, and willingness to inspire our customers with groundbreaking technological solutions. We're always on the lookout for enthusiastic people who can challenge conventional thought, explore new ideas and achieve exciting goals together. Are you ready?
YOUR TASKS
As a Senior Designer you are a multidisciplinary creative who either leads complex project tracks or smaller projects altogether, managing the daily relationship with the client while leading the project team
Managing projects with a range from strategic engagements looking far out, to experience orchestration and service design all the way to (digital) product design.
Helping our clients transform the way they do business and engage with their customers
Mentoring junior team members
Work with the leadership team to jointly shape the overall creative direction
THIS IS WHAT YOU CAN EXPECT FROM US
In addition to an attractive salary, we promote your professional development through regular and systematic further training opportunities. As an innovative, diverse, and dynamic international team, we share our knowledge and work together. This helps you to develop yourself, gain new knowledge and skills, and show what you are made of. If you share our passion for perfection and are looking for an exciting professional challenge, join Reply!
ABOUT SPARK REPLY
At Spark Reply we shape delightful experiences within complex systems through design, enabled by technology. We frame root-cause problems and opportunities, articulate them into tangible solutions and empower organizations by fostering a human-centric, outside-in driven culture. We are based in Milan, Italy and Munich, Germany and have a global team. By joining a start-up in its early stage, you will have the chance to play a key role in shaping the overall creative direction as well as company culture which is characterized by diversity, openness and fun, based on transparency, collaboration, learning and growth.