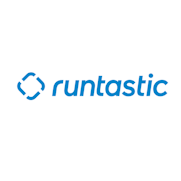 Senior UI/UX Designer
Runtastic GmbH
At Runtasticwe believe in helping people improve their fitness and overall health. Moreover, we believe in creating an exciting work environment in which we can thrive personally, professionally... and even physically. Team members from all over the world get together in our inviting offices to tackle unusual and fascinating challenges every day. We offer a number of benefits and let our creativity run wild on our Days of New Ideas. Because only if our employees are happy can our hundreds of millions of users be happy too. FULL TIME
LINZ
YOUR MISSION
You think that working in a product company must be really boring? A little tweak here, a small new feature there – and that's it? Think again! At Runtastic you will work on a variety of products & their features, and think through every development stage of your dedicated products: from the first mock-ups to release. You will be a vital part of defining new guidelines, introducing new tools and further develop our industry leading user experience. As a senior in our UIX guild you will not have to deal with incomprehensible customer requests, but with our users' needs, our community and our brand.
YOUR PROFILE
Expert knowledge of all relevant design tools, such as Sketch, Prototyping tools, Adobe Suite
Up-to-date knowledge of iOS and Android platforms and their design guidelines
Excellent visual design skills, outstanding creativity and conceptual know-how
Professional know-how in user experience methods and a strong user-centric approach
Comfortable with using data for improved user experience
Ideally, experience in using animation to improve UX
Very good English skills
And here's the fine print: The minimum salary is EUR 42,000 gross per year. But that is certainly the very least we can do for you. Your actual offer depends on your skill set and experience.