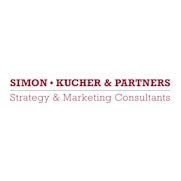 Website Developer (m/w)
SIMON-KUCHER & PARTNERS
To support our project teams, we are looking for
Website Developer – Germany
for our Office in Bonn (full time).
Your Job Responsibilities:
Custom programming and web application development for Drupal 8
Testing, maintenance and troubleshooting of existing company sites
Continuously improving and adapting the company's website to evolving requirements (e.g., adding new content types, changing structure and configuration of existing content types, adding new features and functionality)
What you offer:
Proficient in Drupal 8, able to modify custom modules and core
Proficient in the maintenance and administration of Drupal modules and sites
Experience integrating open source and third-party applications into existing systems
Solid understanding of PHP, HTML, CSS, Javascript
Results-oriented, reliable, able to work under pressure
Ability to translate business requirements into technical solutions
Ability to work independently and collaborate with team members when needed
Eager to embrace current and emerging web technologies
Knowledge of SEO coding best practices
Experience with global and multi-lingual websites
Experience with working with our internal technical staff located globally
Adhering to high quality assurance standards
Custom module development, key contributed modules and core API
Experience with Drupal configurations and troubleshooting with LAMP
Experience with using GIT with development
Your qualifications:
A Bachelor degree in Computer Science or a related field (or combined with related experience)
Solid understanding or courses undertaken in PHP, HTML, Javascript, and CSS
Minimum 2 years of Drupal programming experience (samples of applications that you have worked on are required)
Ability to communicate and work well with others in a global environment
Ability to handle a fast-paced work environment, deadlines and new challenges
Simon-Kucher & Partners
Simon-Kucher & Partners is a global consulting firm specializing in TopLine Power®, which encompasses strategy, marketing, pricing, and sales. Our practice is built on evidence-based, practical strategies for profit improvement via the top line. Simon-Kucher & Partners is regarded as the world's leading pricing advisor and thought leader.
Your personal contact:
Prerna Kakkar
Office Luxembourg
Phone: ++ 352 248391 23
E-Mail: prerna.kakkar@simon-kucher.com