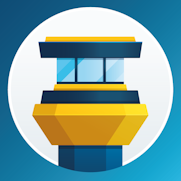 Support Engineer (m/w)
Tower
Jetzt Online bewerben
We're looking for a support engineer to help us provide great technical support to our customers around the world. We are a fully remote team and are looking for someone based in a European timezone.

Our product Tower helps over 100,000 users in companies like Apple, Google, Amazon, and Microsoft to easily & productively work with the Git version control system.

Providing helpful & qualified customer support is an important part of our own aspiration. With Tower being a software development tool, customer questions are mostly technical. Therefore, we're looking for someone with a background in software development to help our customers with their technical questions on Git and version control.

You'll work closely with our software engineers and be part of a friendly, open, and reliable team of professionals.


Job
you'll provide support to our customers and prospective customers via our ticketing system (no phone or chat support)
you accept accountability for providing a fast, high-quality, and helpful support experience for our customers (and improve our process where possible)
questions range from simple sales and billing issues to bug reports and complex technical problems with Git and web app setups
you'll document issues and communicate with our engineering teams in search for solutions to our customers' problems
you're happy to help our engineering team with testing and QA
you can deal with our product management saying "no" to many feature requests and fixes because you understand that, as a small team, our resources are painfully limited
optional: in case you are proficient with PHP / CSS3 / JS, you might also want to help us develop and maintain our many web projects (the Tower website and blog, our learning platform, the Tower online documentation...)
Skills
3+ years background in web / software development
Fluent in English with excellent writing / grammar skills
Advanced knowledge of Git and version control
Experience writing bug reports or other technical documents
Experience on both macOS and Windows
You love to help people with technical / dev problems
You are a good and mindful communicator
You
very reliable & thorough: you accept responsibility for your own work and its quality
hungry to be part of a team that creates things that matter
self-motivated and capable of working from home
open to discussions and a mindful communicator
willing to be part of a team & yet able to work independently
paying attention to details
open-minded and respectful – regarding people, technologies and projects
happy to become part of a small team of friendly & skilled professionals
About Tower & fournova

We are a small, fully remote software company based in Germany. Founded in 2010, we set out to make Git's powerful feature set accessible to developers, designers, and non-technical people.

Today, our software Tower is the best Git client for Mac and Windows and is used by over 100,000 customers - from startups to Fortune 100 companies.

We know we can achieve great goals only with the help of our peers. And at fournova, we are blessed to work in a team of extraordinary people.

We're not looking for someone to do the job. We're looking for someone to join the team.

Values at fournova


We are a team driven by values. Not the ones that look nice on a poster, but ones that are truly and honestly lived.
TRUST - We believe our colleagues make good & fair decisions. For example when they take as many vacation days as they need (there's no maximum number of holidays, but a minimum of 24 days). Or when they handle company money responsibly (you can make any purchases without asking for permission). We don't control or micro-manage people.
RELIABILITY - At fournova, you're allowed to make any decision. Even if it's outside of your typical scope of duty. As a consequence, however, you also have to accept responsibility. We rely on our teammates to do their very best work.
RESPECT - We have a deep and sincere respect for each other. Both on a professional and on a personal level. We know we can achieve great goals only with the help of our peers.
HUMILITY - We do what's best for the team. This shows when you're supporting a team decision even if you'd prefer something else. And this shows when making profits: we donate 10% to a good cause every year.
HEALTH - We require everyone to give 100%. But not more than that! Working long hours or weekends is rarely seen at fournova. If you want, you can even choose to work only a 4-day week. We encourage you to pursue a life beyond work!
PRAGMATISM - We concentrate on the tasks that matter. Many things at fournova could be improved. But reality limits our time and energy in a painful way. To get meaningful work done, we need to live with countless little annoyances and concentrate on the things that bring us forward.
GROWTH - All of us have a strong desire to grow. And fournova wants to help you achieve this. On the professional and on the personal, human level.
REMOTE WORK - We are strong believers in freedom & flexibility. Therefore, you can work from wherever you want. In order to keep in touch, however, we meet in person at least once every quarter: for our "General Assemblies" in Frankfurt or Berlin, and for our great team retreats in places like Corsica or Barcelona.
Is this a culture that resonates with you? Can you contribute something to make fournova even better? Yes and yes? Then please get in touch via www.fournova.com/jobs
Jetzt Online bewerben