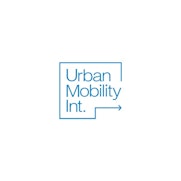 UX & Service Designer
Urban Mobility Int.
Jetzt Online bewerben
We drive the future of mobility. With the backing and support of the Volkswagen AG, we will develop innovative, sustainable solutions that will make movement in urban spaces more flexible and more comfortable. Our customer-centric approach means that to us, mobility is not just a means to an end. It's a passion. We are UMI.
Your upcoming projects
Develop the entire UX and service design concept for our digital products, from scratch to go-live and beyond
Be a driving force behind our user-centric product development, bringing in your extensive UX design methodology and your creative ideas
Develop blueprints, user journeys, storyboards and wireframes
Analyse user data, conduct user tests, and transfer the outcomes to concrete product implementations
Closely collaborate with our Product Managers and Visual Designer, as well as other business chapters to gather all the needs of various stakeholders
Your background
You've conceptualized and implemented the UX strategy of a very successful digital product, preferably a customer-centric mobile app in the field of new mobility
You have experience both in the conceptual phase of product development up to its launch, as well as in the adjustment and improvement of a live product
You're excellent at visualizing ideas and concepts, and love staying up-to-date with modern technologies in UX design, as well as trying them out
You love innovative, customer-centric products, especially in the field of new mobility
You're fluent in English and German, and are eager to work in interdisciplinary teams
What we can offer you
Competitive salary
30 vacantion days
Mobility budget
Flexible working hours
ABOUT UMI URBAN MOBILITY INTERNATIONAL GMBH
Backed by the biggest car manufacturer in the world, we will shape the future of urban mobility. To us, mobility is not just a means to an end. It's a passion.
Jetzt Online bewerben