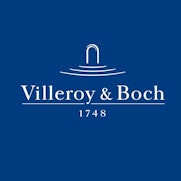 Venture developer (m/f/d)
Villeroy & Boch
Venture developer (m/f/d)
What we offer: As venture developer you will work in an agile startup environment with lots of creative scope and flexibility and an execution-driven team of IT, Marketing and Business Professionals. You will exchange experiences and best practices within our startup network and benefit from the Villeroy & Boch Group as a strong partner at your side. We offer attractive salary and bonus models as well as exceptional career opportunities.
WHAT AWAITS YOU
You are fully responsible as CEO / COO for our venture-branch and the economic success.
You will develop and implement new, digital business models, mainly in the area Ecommerce and digital services from start to launch.
You will build up and manage your own team of IT, Marketing and Sales experts.
You will work closely together with our corporate departments.
You will be responsible for driving growth and profitability as well as for forming the company values.
You will regularly report updates to the steering committee of Villeroy & Boch Group.
WHAT WE EXPECT
You have a Bachelor's or Master's degree in Business Administration, Business Informatics,
Strategic Management or in any comparable field of study.
You possess a minimum of 3 years in a team leading position and ideally have a founding experience in a startup environment or your own business.
You are a hands-on team player with the ability to make profound decisions in a fail-fast environment.
Your entrepreneurial thinking and acting enables you to easily convince stakeholders.
You are experienced in agile projects and in process management and are ideally used to software development process.
Your written and oral English and German language skills complete your profile.