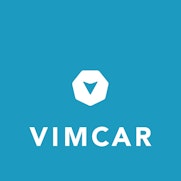 Backend Software Engineer - Web Application Development (m/f/d)
Vimcar GmbH
Jetzt per E-Mail bewerben
Jetzt Online bewerben
Vimcar is redefining fleet management for SMBs by seamlessly integrating commercial vehicles into digital ecosystems. An innovative combination of live car data and a set of cloud-based, cross-platform applications for drivers and fleet managers offer real-time insight into vehicle activity to reduce operational cost and ensure legal compliance. Vimcar already serves more than 30,000 customers in Germany and is headquartered in Berlin with currently more than 75 employees.
Your Team
In the Tech Department, we are four independent, cross-functional engineering teams, divided into three areas: Application Engineering, Platform Engineering and Data Integrations. We work agile, applying the optimal methodology (Scrum or Kanban) depending on each team's size and the products they own. We truly understand DevOps as an software engineering culture, by bringing the development and operation of all our software closely together in every team.
Our Technology Stack
Most of our services are written in Python, based on proven frameworks like Flask or Celery. Yet the language is just a tool, chosen in terms of performance, reliability and productivity
We focus on the application layer! Our cloud-native Service-Oriented-Architecture is making use of managed AWS services like RDS, DynamoDB, ECS, Lambda, SNS, SQS or Kinesis
API-first! All clients communicate with our backend via RESTful, JSON-based APIs, fully documented by OpenAPI/Swagger
Without exception: all deployments are fully automated and based on Docker or AWS Lambda
Data goes where it is handled most efficiently. We rely on PostgreSQL, DynamoDB, Kinesis, Redis and ElasticSearch
Your Tasks
We are looking for a Backend Software Engineer, who is eager to join our team for building exciting new features and services for our customers.
You will be an essential part of one of our cross-functional Scrum teams
With a strong product focus you and your team build & operate new features for our customers
You maintain and evolve existing applications and make sure, those are keeping up with our continuous growth and provide the best possible user experience
You design and evolve APIs, which serve functionality to our mobile and web clients as well as external partners
We understand DevOps as a software engineering culture. You will deploy your code to production, relying on our highly automated continuous integration and continuous delivery infrastructure
Your Profile
You have 2 or more years experience in building and operating applications
You have worked with scalable applications and know the concepts of service-oriented or microservices architectures
Terms like CQRS, OAuth, JWT or Streams aren't just buzz words for you. Having hands-on experience with any of those is a big plus
You are able to model data structures "with" and "with No" SQL, appreciate the differences and you know how to choose the optimal database system for a specific use case
Designing and building applications with a cloud-native mindset and using Docker is self-evident for you
You value the benefits of startups, because they offer a lot of freedom. In turn you are ready to take on responsibility
You have experience with test automation and Continuous Integration & Continuous Delivery
What We Offer
Each member of our team here at Vimcar is working towards our mission to redefine Fleet Management. Vimcar provides the best of two worlds: We offer you a stable and professional working environment as well as additional fun benefits like a gym membership or a subsidy to Berlin's public transportation.
Jetzt per E-Mail bewerben
Jetzt Online bewerben