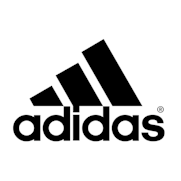 Senior Director IT- eCommerce Shop
adidas International B.V.
Jetzt Online bewerben
At adidas, every day is a chance to flip the script. An invitation to take everything we know and re-invent it. Do it better. Never settling for good enough. Every day we get up, invent, adapt, improvise, find new ways to collaborate, and do the unexpected. We're creators, makers and doers. Helping athletes make a difference, not just in their games, but in their lives and in their world. It's an obsession.

We've been doing this for more than 65 years. With an unmatched history and tradition of creating iconic products, consumer connections and experiences, we've been defining sport culture since the beginning. And we're never done. Come be a part of shaping the future together with us.

Adidas.com is the most important store we have. Together with your team you will lead the creation of the best online shop for the sports industry in the world. This means translating our ambitious Digital strategy into IT capabilities and platforms roadmaps, to ensure we deliver a premium, personalized and connected digital shopping experience to all our consumers globally.

What we offer:
You will be overseeing the design, build and technical operations of the most important store for adidas, adidas and reebok.com. This includes the adidas app and the future platforms to support Hype Sale events globally.
Working closely with the brand organizations and product owners, you will develop the IT roadmap, capabilities and organization to support our ambitious growth targets for our ecommerce channel of 4 Billion EUR/yr by 2020.
You will be in charge of building and leading a high performing IT team based in Amsterdam, Zaragoza and Herzogenaurach, co-located with our business partners and stakeholders. The team includes engineers, architects, project managers and IT product managers.
Together with the product owner organization you will drive the agile transformation on team, organization and leadership level for the eCommerce organization.
You will be part the Digital Transformation Team within adidas, which is shaping the digital future of the best sports brand in the world.
What we are looking for:
A senior and passionate IT leader, who is able to inspire, coach and lead world-class IT teams to success in a global matrix environment.
Digital Technology Native, with a passion for technology and consumer value delivery
An active promoter of agile values, mindset and methodologies.
Deep understanding of state-of the art technology stacks for web applications, e.g. Microservices, DevOps stacks.
Experience with Salesforce Commerce Cloud is a plus.
Influencer with a bias for action and challenging the existing 12+ years IT experience.
At least 6+ in the eCommerce/ Digital field
An entrepreneurial mindset and the ability to strife in ambiguity
Passion for sports and a strong sense of humor
adidas celebrates diversity, supports inclusiveness and encourages individual expression in our workplace. We do not tolerate the harassment or discrimination toward any of our applicants or employees. We are an Equal Opportunity Employer.
Jetzt Online bewerben