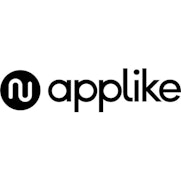 Tech Lead Backend Development (m/f/d)
Applike GmbH
Tech Lead Backend Development (m/f/d)
as of now // unlimited // full-time (40h) // Hamburg
As Tech Lead Backend Development you will set the course by taking over technical leadership and ownership for our complete infrastructure. Furthermore you will be coaching the Backend Team.
KEY RESPONSIBILITIES:
Fundamental knowledge about different technologies and confidence taking future decisions regarding backend architecture
As an experienced software developer you are responsible for the coaching of teammates as well as for the transfer of technical know-how and best practices
Further development of our high performance backend (separated over several, globally located data centres) - developed in go - running on docker orchestration systems
65% of our legacy PHP system is ported to mirco-services, written in go and nodejs. Let's complete the rest.
For you, it does matter whether an API call takes 500ms or 25ms.
Working on event based systems with AWS Kinesis streams, SQS, RabbitMQ, Elasticsearch, DynamoDB, Redis and Go microservices
Lead a development team of 6 - 10 developers and always act as a good example regarding coding standards and code reviews
MINIMUM QUALIFICATIONS:
Perennial experience as a Software Architect / Senior Software Developer
Experience with PHP MVC Frameworks: At least 1 of (CakePHP, symfony, CodeIgniter, zend, fuelPHP, Yii, Slim or Laravel)
Basic knowledge of HTML5, Javascript (preferably 1 Framework)
Basic knowledge with Go
Expert in different technologies, e.g. in 2 programming languages.
You feel comfortable with people management topics and have worked in a leading role in a fast-changing environment before
Optional: knowledge with React
WHAT WE OFFER:
Working in Europe's fastest growing ad-tech company, located in, the "Hamburger Schanze"
Highly motivated startup team with strong digital background
We fully pay the visit of company relevant congresses and support your further education
Recurring brown bag sessions and weekly tech-talks
regularly recurring team events, company vacations, off-sites and parties
Space for your own creativity - if you have convincing arguments - feel free to create the non existing
Last but not least, we provide free drinks, snacks, flexible working hours, support for HVV-Proficard, free gym membership & a competitive salary
APPLIKE is the fastest growing Adtech Company in Europe, running diverse app marketing platforms in 25 countries. Financially backed by G+J/Bertelsmann (#1 media powerhouse in Europe), our mission is to leverage truly unique user profile data to find the right users for app publishers. Our Marketing & User Acquisition Team acquires millions of users every month for our self-run app discovery apps like AppLike, Fitplay and Time Wallet. If you are passionate about mobile, if you have entrepreneurial drive and want to work in one of fastest moving startups out there, go for it and send us your application!
Diesen Job persönlich empfehlen: