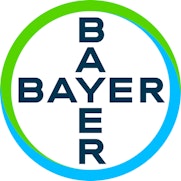 Senior Information Integration Lead (m/f)
Bayer AG
Senior Information Integration Lead (m/f)
Your tasks and responsibilities
Build overall Pharmaceutical Product Supply Site Information & Integration architecture to ensure a robust, scalable and flexible enterprise architecture
Design and maintain strategic Information & Integration architectures which optimize the ratio of business benefit and cost
Introduce new data analytic methods like advanced analytics and machine learning
Lead and manage Information & Integration architecture programs across the whole Pharmaceutical Product Supply Site organization
Lead/Manage digital programs (Industry 4.0)
Drive business process, information and application integration across Pharmaceutical Product Supply Site functions
Establish a governance process/information structure within Pharmaceutical Product Supply Site
Consolidate business and IT requirements for Pharmaceutical Product Supply Site
Scout for innovative IT technologies/solutions, align them with Pharmaceutical Product Supply Site functions
Ensure the exchange of experience and share best practices across the whole Pharmaceutical Product Supply function Site
Build and maintain close cooperatiosn with internal and external IT partner
Represent Pharmaceutical Product Supply Center in internal and external congresses and strategic committees/alliances
Who you are
Master in computer science, information technology or equivalent education
High degree in Pharmaceutical Product Supply/Laboratory process know-how and information systems
Long-term experience in business process design associated with information systems
Capability to abstract complex architectures as well as to construct or adapt Pharmaceutical Product Supply/Laboratory data architecture
Possess high level of IT acumen and deep understanding of complex information architectures, landscapes and applications
High customer-orientation and strategic thinking
Excellent communication skills to interact within a highly complex environment
Fluent in English
Your application
Are you looking for a new challenge where you can show your passion for innovation? Are you interested in working as part of a global team to improve people's lives? Then send us your online application including cover letter, CV and references.
Passion to innovate | Power to change
Bayer begrüßt Bewerbungen aller Menschen ungeachtet von ethnischer Herkunft, nationaler Herkunft, Geschlecht, Alter, körperlichen Merkmalen, sozialer Herkunft, Behinderung, Mitgliedschaft in einer Gewerkschaft, Religion, Familienstand, Schwangerschaft, sexueller Orientierung, Geschlechtsidentität oder einem anderen sachfremden Kriterium nach geltendem Recht. Wir bekennen uns zu dem Grundsatz, alle Bewerberinnen und Bewerber fair zu behandeln und Benachteiligungen zu vermeiden.
Country: Germany
Location: Bergkamen
Reference Code: 19434