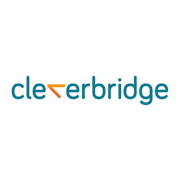 Manager of IT Governance, Risk & Compliance
cleverbridge AG
For our office in Cologne we are looking for a IT Governance, Risk and Compliance Manager, who will implement cleverbridge methodologies in ensuring the quality of all IT processes.
Your Responsibilities
Establish / Oversee cleverbridge IT policies, standards, guidelines and baselines to ensure compliance with internal and external requirements, e.g., GDPR, PCI DSS, ISAE 3402, MaRisk/BAIT, Basel, ISO.
Directly responsible for the creation and control of documents to assure compliance with applicable regulatory and legal requirements, such as data protection and information management processes.
Establish and oversee formal risk analysis and self-assessments program for various Information Services systems and processes
Liaise with in/external audit, corporate compliance & legal office to remediate new and outstanding audit findings and related
Carry out regular formal reviews to ensure the adequacy and day-to-day effectiveness of establish governance policies and standards
Support and train technical specialist on business writing of risk papers and reports
Recommend or contribute to the continuous improvement of the control framework library to ensure it meets the organization objectives and maintains its relevance to cleverbridge IT services
Your Qualifications and Skills
Bachelor's Degree in Information Systems, Computer Science, Engineering, CIS, MIS or related field or equivalent relevant work experience
8-10 years of overall work experience in technology; global or multi-national experience preferred
Proven ability to develop and implement IT risk and governance programs and practices on an enterprise basis with a high degree of autonomy and independence
At least 5 years of information technology programs, audits, assessments, risk, or remediation management work experience
At least 3 years of data protection/security regulations, and frameworks, such as BSI Standards, COBIT and ISO work experience Process orientation, innovative thinking and acting
Fluent German and English in spoken and written
Advanced skills:
Experience of Audit or IT risk management work experience
Certificates in CISMP, CISM, CRISC, CISA
What we offer
We offer a challenging and interesting occupation with extensive responsibilities in a dynamic and fast growing company. Follow us on Facebook or visit our Website to find out what we offer as a Great Place to Work. If you feel you are a good fit for this position, please send us your CV and cover letter (in english language) with further details about your motivation, your salary expectation and your earliest starting date via our online application process or to jobs@cleverbridge.com. For questions please contact our recruiting team at +49 221 22245 257
More about us
Founded in 2005, cleverbridge provides global subscription billing solutions that help companies build long-term customer relationships and grow recurring revenue streams. The core of our fast-growing technology company is our 300+ employees between offices in Cologne (Germany), Chicago, San Francisco, and Tokyo. Our diverse and talented workforce is passionate about our solutions and our clients' success. We believe if you love what you do, you should love where you work. So we emphasize career progression, work-life balance, and a casual, contemporary work environment.