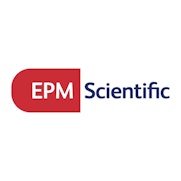 Marketing Manager
EPM Scientific
Marketing Manager:
We are seeking a product marketing manager to be based in Germany/Italy/Spain. The Manager will join an experienced marketing team which currently includes 2 long-term marketing marketers. The Product Manager will be responsible for downstream marketing activities overlooking the areas of Spain and Italy.
Company Overview
The company is an internationally respected member of the medical device market, focusing on the development and manufacturing of surgical devices and implants. The company is recognised for its quality of patient care, stringent clinical trials and overall brand recognition.
Responsibilities:
developing and executing the Acute & Post Acute marketing plans (portfolio management) for the Indirect Markets, 2) planning for Acute & Post Acute franchise portfolio annually, 3) providing input into the overall Acute & Post Acute global strategy and product portfolio, 4) being the point of contact for our distribution partners in Italy and Iberia.
Planning and development of marketing content across multiple mediums including: advertising in print and digital, website, and email.
Liaise with sales production team and coordinate on sales techniques to clinics and OR's.
Provide input into the global strategy of the product portfolio
Ensure brands tone and style and consistent across current and future product releases.
Follow proper content approval processes to ensure all messages fall in line with company's ethics and image.
You will have the chance to work autonomously within the marketing department as well as make your own decisions within your team
be the main point of contact between the company and its Italian/Spanish distributers
Skills and Experience Required
At least 2+ years marketing experience within the Medical Devices industry preferably in surgical/wound care devices
Experience with product sales marketing teams and their roles.
Proven success in establishing and maintaining business relationships
Must be eligible to work in Germany/Spain/Italy.
Must be fluent in English and German
What this Job Offers You
Attractive salary package
Flexible working hours
30 days holiday
Company Pension plan
opportunity to work remotely