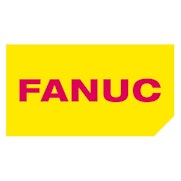 PR & Communication Specialist (m/f)
FANUC Europe GmbH
As a global player FANUC offers the best of two worlds – international career opportunities in a family environment & a dynamic company where people are the center of all activities. We manage diverse projects, we are passionate about our work & due to our continuous development process we set trends in the international automation industry.
PR & Communication Specialist (m/f)
Place of work: Neuhausen a.d.F.
Core tasks:
Creation and proofreading of press releases, social media postings and product information in collaboration with external writers and in-house
Coordination of PR activities throughout Europe
Secure print, broadcast and online editorial coverage
Provide forward-thinking, well-researched and creative ideas
Pitch new concepts to editors for press opportunities and gauge product placement to leverage the brand
Work with marketing to support special events, trade shows, etc.
Organise and follow-up press interviews and video conferences
Maintain strong media relations with editors, across markets, for product placement and featured stories/writing press releases; pitching story ideas to media outlets; and creating other brand communications; and other PR initiatives
Assist with planning and executing strategies for owned media channels
Track press coverage and maintain internal press updates
Coordinate internal communication (communi­cation and announcements from management)
Manage the intranet news section
Your profile:
Person:
Ability to understand the Company´s structure, keeping up the the pace, being able to multi-task
Strong communication skills (editors, writers, PR agencies, event coordinators, Managers, CFO, CEO and President of the Company. Will also interact with all employees as needed)
Creative, energetic, and comfortable in a face-paced atmosphere
Detailed orientated work structure with ability to clear priorisation
Flexible and resilient, able to adapt to an always-changing role
Excellent organisation and time management skills
Fast learner and able to learn "on the job"
Self-motivated and independent personality; able to work independently as well as in teams
Education/Skills:
University degree in Marketing, Creative Writing or eq.
Perfect knowledge of English, both written and spoken (C1 level)
Strong IT skills, includig CRM systems and MS Office
Exceptional writing skills - able to develop great pitches, press releases, PR plans, etc.
Experience:
Three or more years of working in a PR role - agency or in-house
Strong understanding of the media landscape, with knowledge (product), or product PR a plus