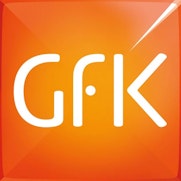 Product Director (m/f) - Assortment Optimization
GfK SE
Our world is changing fast. Consumers, users, and buyers are calling the shots. New things become possible every second. And more complicated, too. Our clients are businesses around the globe. To make the best possible decisions every day, they need to really know what is going on, now and in the future. We don't have a crystal ball, either. But we love data and science and we understand how to connect the two. We care about attention to detail and accuracy. We are digital engineers who build world-class research, powered by high technology. Because people who know best lead the way. This is why GfK means Growth from Knowledge.
Product Director (m/f) – Assortment Optimization
Job description
GfK's Sales Effectiveness is a new client solution group dedicated to helping manufacturers and retailers make smarter investments in price, promotion, assortment, and more. It is at the core of what GfK Digital wants to accomplish: become an indispensable and trusted data and analytics partner for the durable goods and technology industries and respective retailers. Join this team to become a major contributor to actually building this vision.
For our passionate team we are looking for a Product Director (m/f) – Assortment Optimization to start work immediately in our Nuremberg office.
As a Product Director (m/f) – Assortment Optimization, you will identify what "Assortment Optimization" solution(s) GfK should bring to market, introduce them to the market and drive the commercial success.
Your main tasks will be to:
Understand clients' pain points and how they are currently being addressed by GfK and competitors
Prioritize the pain points GfK should address
Assess the best approach to address these pain points to create sustainable differentiation and P&L success: build, buy or partner
Create solution business plans by:
Identifying targeted user and buyer: roles, regions, client segments
Assessing relevant competition positioning
Be responsible pricing and costing, the region/feature/category scope roll-out plan as well as the revenue and profit plan: by country, by category, by client segment
Manage the launch solution: define timing, build marketing material, train regions, support regions on the ground where needed
Manage solution: track sales and profit performance against target, continuously work towards sales and profit improvement, collect input for potential solution upgrades
Requirements
Your experience and skills typically include:
Ideally you have several years of Software Product Management experience in Agile teams
Through your previous roles you are an expert in the assortment topic
Ideally you know the tech and durable goods industry in depth, but FMCG industry knowledge is also relevant
You have already lead or supported category management projects
Experience in engaging with senior internal and/or external stakeholders
A leader: you can articulate a vision and get a team to work hard towards it
Entrepreneurial mindset with hands-on approach
Passion for analytics, data modelling and data visualizations
Ability to identify client pain points and ruthlessly prioritize them via market and competition assessment
Strong understanding of technology-driven end-to-end solutions in market research and adjacent areas
Ability to translate complex information into intuitive client-facing solutions
Excellent communication, presentation and client-facing skills
About us
We value skills and talents, and will support your development within our international teams. We offer an exciting work environment that brings people together and encourages an entrepreneurial and innovative spirit. We passionately focus on addressing our clients' needs and improving their knowledge through the best digital research solutions in the world. We do this by integrating data from all sources and by providing prescriptive analytics giving insightful answers to their key business questions. We call this Growth from Knowledge.