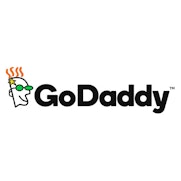 Product Manager VPS and Dedicated Servers (m/w)
GoDaddy
GoDaddy is one of the leading international hosting providers with the world's largest cloud platform for small, independent companies. With a total of more than 17 million customers and over 73 million managed domains, GoDaddy is the first point of contact for anyone with an idea and the goal to go online with a professional website. Our mission is to give our customers the right tools, know-how and support to make their business successful.
Join our expanding Hürth (near Cologne) based team as
Product Manager VPS and Dedicated Servers (m/w)
As our Product Manager/Product Owner at GoDaddy EMEA, you will be responsible for the success of the products, and are empowered to make the necessary decisions in an agile environment. You will define new product tasks and objectives, manage the product backlog and act as the guardian for the product with the ultimate aim of putting the user first.
Responsibilites:
Leading the requirements gathering effort on the epics defined by the Management team – consulting internally with stakeholders / technical teams and externally with users as required
Writing user stories and details based on the epics and after review with engineering
Attending team meetings including standups, retrospectives, and demos
Managing the product backlog by prioritising & deprioritising items by understanding and bal-ancing business strategy, user needs and product vision
Answering questions from developers, clarifying requirements etc.
Writing acceptance criteria
Defining high level performance measures – shortening the feedback cycle of results from re-search and testing
Demonstrating the latest iterations to users (pre-release) and gathering feedback
Gathering and prioritising customer and product requirements
Managing the product lifecycle from conception to retirement
Working closely with development, marketing, sales and support, to ensure targets are met
Evaluate and report on customer feedback about products
Report on performance against key indicators, continuously assessing technical and commer-cial success of products in the marketplace
Provide suitable education and training to sales and support teams
Key Experience:
At least 3+ years experience in an agile product development environment
Experience as a Product Owner, and ideally some product management experience
Knowledge of the hosting business and market
Skills & Qualifications:
Creates an impact through their experience, capability and commitment to excellence
Thrives in a collaborative environment, has experience working with various disciplines
Has a desire to effectively use and collate data, research and insight with the ability to turn these into actionable projects
Has analytical, business or technical skills
Ability to communicate effectively orally and in writing with customers and colleagues
Manage time effectively
Work independently and as part of a team
Be resourceful and commercially astute
Show initiative
Good attention to detail
Very good skills in MS office (Word, Excel, PowerPoint)
Reference number: R002770
Location: Hürth
Beginning: ASAP
We offer
Positive working environment in a dynamic and international team
Varied tasks and development opportunities
Flexible work schedule
Canteen with free lunch
Regular company events
Nice colleagues and real team spirit
Good transport connections and free parking
Please send your application together with our reference number, your annual salary expectations and your earliest possible start date via Link to:
Delia Schneider / HR Department, Daimlerstraße 9-11, 50354 Hürth
E-Mail: careers-germany@godaddy.com or Link.