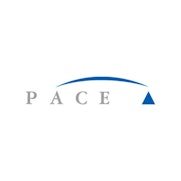 Senior DevOps Engineer (m/w/d)
PACE Aerospace Engineering and Information
Senior DevOps Engineer (m/w/d)
We are looking for a DevOps engineer who will be the operations specialist in our product & service team, doing with us the transformation from a simple client server architecture to a cloud-based system. Focus is the development of an operations environment that carries our development and enables our customers to operate our product on their 'on premise' or cloud environment.
As a DevOps engineer you help to set up a robust DevOps infrastructure in our dev environment and operate the test environment and enable the DevOps team to operate the production environment of our customers. You provide the required deployment and operations tool set to enable our customer to operate our solutions.
Our customers are the big aircraft manufactures that depend on reliable & robust solutions. We Support them on their venture of cloud transformation.
We are looking for someone who has:
Experience with CD/CI tools for DevOps like JetBrains TeamCity or TFS
Good understanding of versioning concepts and experienced with Git
Operation of Linux (strong scripting skills)
Docker and Kubernetes incl. Windows container
Deployment using Octopus deploy
Experienced in operation and tuning of PostgreSQL (Replication, hot swapping, backup & recovery)
Familiar with ELK/Grafana as monitoring solution
Familiar with Infrastructure as code (Ansible, Terraform)
Experienced in AWS and/or Azure
Qualifications
You are an IT professional with a proven DevOps track record.
You have an IT degree in computer science (bachelor/master) or an equivalent qualification (experience goes over degree).
Strong communication skills in German and English
Proven customer-oriented mindset. You know the demands of customers as well as of developers
Show a lot of own initiative
Ability to work in a team but also take ownership of individual tasks
We offer
A challenging & interesting job in the aerospace industry with direct interaction with many leading aerospace companies
Working with very talented and passionate people in a highly professional development process
Possibility to grow – we work together on your career. As part of the TXT group you have diverse internal development opportunities
Flexible and reasonable working times
A nice office in the vivid heart of Berlin with coffee flat rate
A comprehensive compensation
Location
You will be located at our Berlin office in a heritage-listed building near the Oberbaum Bridge, with good public transport accessibility and plenty of lunch and after-work options. As one of 70+ employees, you will find a friendly working atmosphere with flexible working hours, which is low on bureaucracy and high on autonomy.
Company Intro
PACE develops innovative software solutions for aircraft and engine manufacturers, airlines and maintenance providers. Supporting key aspects of customers' business processes, from aircraft design and marketing to flight operations, our solutions are appreciated by leading companies around the world including Airbus, Boeing, Rolls-Royce, Lufthansa and American Airlines.
Working at PACE you will be part of an international high-tech community while enjoying the flexibility and flat hierarchies of a medium-sized enterprise. If you share our passion for aviation and smart software solutions, get in touch - we look forward to hearing from you!
Diesen Job persönlich empfehlen: