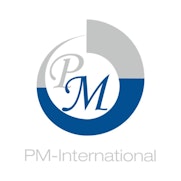 Back-End Developer (m/f)
PM-International AG
Start your career as an:
BACK-END DEVELOPER (M/F)
We are looking for a flexible, dynamic and dedicated employee (m/f) to expand our team, who would like to work in an international and intercultural environment.
Job Requirements:
Participate in the entire application lifecycle, focusing on coding and debugging
Write clean code to develop functional web applications
Collaborate with Front-end developers to integrate user-facing elements with server side logic
Troubleshoot and debug applications
Build reusable code and libraries for future use
Provide training and support to internal teams
Your responsibilities include:
Proven work experience as a Back-end developer
In-depth understanding of the entire web development process (design, development and deployment)
Hands on experience with programming languages like PHP, C#, Ruby, and Java
Familiarity with front-end languages (e.g. HTML, JavaScript and CSS)
Excellent analytical and time management skills
Teamwork skills with a problem-solving attitude
Ability to work with GIT version controlling
Knowledge of spryker / twig is a good addition of your profile
We offer:
A fun and creative work environment with young and dynamic colleagues who genuinely like working together.
A generous voluntary social benefit program, including a monthly attribution of free products, a special purchase discount on our products, the free use of the in-house gym, an individual pension insurance, etc.
An access to training sessions, conferences and skill development.

If you are looking for a full-time position with room for development, please send your resume/CV in German or English, your gross salary requirements and availability to the address below.
PM-International AG
Maya Shener
15, Wäistrooss
L-5445 Schengen
Tel: 00352/339667-1
E-Mail: maya.shener@pm-international.com