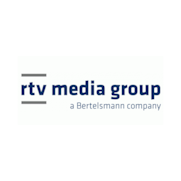 Senior Software Engineer (Full-Stack) (m/w)
rtv media group GmbH
Come join our growing Digital Team on a journey full of new technologies and learning. Help shape the next wave of digital products and services in a company that has an appealing brand and over 50 years of history. Our focus is all about building stuff and less on politics, barriers, and titles. We are a small passionate team with all the benefits of a larger organization.
What We're Looking For

You take pride in designing simple solutions to complex problems.
You write beautiful code, complimented with robust tests and useful documentation.
You are an energy multiplier, injecting enthusiasm and learnings in every team interaction.
You aren't shy about searching for key contacts outside your own area of expertise.
You are an absolute believer in industry standards, best practices, architecture and design patterns.
You know how to take a stack from zero to production-ready, and think end to end about your product and delivery.
You know how to setup and maintain your deployment environment.
You take a look at the systems health first thing in the morning.
You are programming-language and technology agnostic.
You cannot stand being in a comfort-Zone.

An inspiring environment

The chance to work on platforms with millions of visits.
Varied tasks, uncomplicated interactions with your colleagues as well as many opportunities to bring in your
own ideas await you.
Real training and conferences.
Company sponsored language courses.
A multicultural environment with employees from all over the world.
State of the art equipment.
Location: Nürnberg or München, Germany


Gewünschtes Profil:

Qualifications

5+ years of full stack Web software development experience.
2+ years experience with PHP up to version 7 and frameworks such as Symfony, Laravel, or others, relational
databases, message queues, testing frameworks (PHPUnit, PHPSpec etc.)
2+ years experience writing JavaScript (not just frameworks).
Solid knowledge of at least one popular JavaScript framework such as React, AngularJS, Vue.js and CSS
frameworks e.g. Bootstrap, Sass.
Solid experience coding against RESTful APIs or service oriented middle tiers.
Strong experience with git and SVN.
Strong experience with Continuous Integration/Deployment/Delivery.
Strong experience with Application and Infrastructure Monitoring.
Strong experience with Cloud hosting platform e.g. AWS, Azure or others.
Strong experience with Web development processes.
Preferably, you speak also German