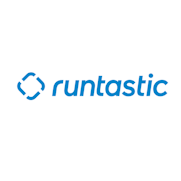 At Runtastic we believe in helping people improve their fitness and overall health. Moreover, we believe in creating an exciting work environment in which we can thrive personally, professionally... and even physically. Team members from all over the world get together in our inviting offices to tackle unusual and fascinating challenges every day. We offer a number of benefits and let our creativity run wild on our Days of New Ideas. Because only if our employees are happy can our hundreds of millions of users be happy too. FULL TIME
LINZ
YOUR MISSION
As our UI/UX Lead, you will lead, empower and further develop our UI/UX team, and help us build new structures in our ever-changing team setup. You will foster a collaborative and positive work environment in our agile team by:
Empowering your team members to lead iteration cycles and push designs forward according to your team's vision
Maintaining and building design team workflows to ensure that all designs are in line with our style guides and high quality standards
Hiring, onboarding and mentoring new team members, as well as creating designs with them
YOUR PROFILE
Leadership experience with a engaging people management style and the ability to empower and motivate your team
Expert knowledge of all relevant design tools, such as Sketch, Prototyping tools, Adobe Suite
Up-to-date knowledge of iOS and Android platforms and their design guidelines
Excellent visual design skills, outstanding creativity and conceptual know-how
Professional know-how in user experience methods and a strong user centric approach
Very good English skills
And here's the fine print: The minimum salary is EUR 50,000 gross per year. But that is certainly the very least we can do for you. Your actual offer depends on your skill set and experience.