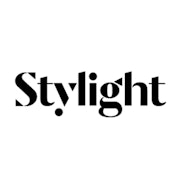 Product Owner (m/f)
Stylight GmbH
For our office in Munich we are looking for a Product Owner to manage our product recommendation team. If you have an analytical mindset, love fashion and tech equally well and want to boost Stylight's growth - then this is the place to be for you!
Your Team
We are responsible to boost the user experience on Stylight by recommending products, filter options and more.
We experiment a lot and make data driven decisions.
We love MVPs and finding pragmatic solutions.
Your Responsibilities
As Product Owner to 3 engineers and 2 data scientists you own the product vision and motivate the team to deliver on it according to your prioritised roadmap.
Come up with new ways to show our users the most relevant products.
You measure, report and analyse KPIs and set team goals to improve all processes.
You constantly communicate with and relate to all internal and external stakeholders along the value chain to make sure your team always works on the most valuable improvement at any time.
You understand the company's value chain and always prioritise and decide according to the big picture business value.
Your Profile
A good degree in a strongly analytical subject.
Experience as Product Owner-, Process- or Project Manager.
You want to help our users find the products they love.
Work well in a cross-functional environment and act as a growth driver bridging business and tech.
Interested in tech and enjoy working with data.
You take responsibility and are not afraid to call decisions.
You are a hands-on problem solver.
You bring strong communication skills in English.
Why Join Stylight?
Stylight is #1 Meetup organizer in Munich, and deeply involved in the local tech community.
We organize daho.am, our own annual developer conference. Top-notch speakers and over 400 attendees.
Hands-on work after quick ramp up: You'll do your first deploy to production during your first week.
We'll give you a personal development budget, to go to conferences, buy books and grow with us.
International and diverse workplace: 44% non-German and 65% female.
We have one of the best office spaces in Munich (and actually in Germany)
Experience Munich: Our office is in the city-center, and just a 10 minutes walk from the nearest biergarten.