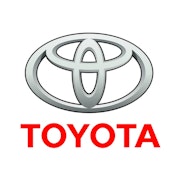 IT Cloud Analyst (m/f/d)
TOYOTA Kreditbank GmbH
IT Cloud Analyst (m/f/d)
The Cloud Centre of Excellence team is responsible for the effective operational support, develop­ment and security of the Cloud infrastructure and the operational support of the BCP/Disaster Re­covery solutions for Toyota Financial Services in Europe/Africa Region (EAR).
Key Duties and Responsibilities:
Train and develop a strategy to make extensive use of Cloud computing util­ities and AWS and Azure services
Implementation and management of systems and a 'Cloud First' strategy on AWS and Azure platforms
Implementation and management of automated security controls, govern­ance processes and compliance valida­tion processes within AWS and the Az­ure environment
Definition and implementation of monitoring, reporting, management
and support of the integration be­tween applications, systems and ser­vices within AWS and Azure
Third line support for Cloud and DR re­lated issues
Responsibility for DR/BCP procedures, plans and results
Input to vendor relationship manage­ment as required
Experience of migrating on-premise applications to the Cloud will be highly beneficial
Key Qualification and skills:
Professional Training in IT
At least 3 years of work experience
Strong experience of Cloud infrastruc­ture in an AWS & MS Azure environ­ment
Strong experience of Microsoft Win­dows platform (2008-2016) and re­lated infrastructure
Microsoft Office 365 (Exchange, Skype, One Drive & SharePoint)
Citrix
Good knowledge of multi-site environ­ments
Good knowledge of information secu­rity tools and techniques
Initiative and problem solving attitude
Intercultural cooperation and commu­nication, particularly in a pan-Euro­pean environment
Good command of English
We offer:
At Toyota Financial Services, we believe in dedicated development and training for you, our great­est assets. We offer you an international future-oriented workplace with demanding, versatile tasks in a dynamic and pleasant working environment. You will undergo a comprehensive systematic in­tegration phase in the Financial Services Office in Epsom, UK. Our flat hierarchy, with its rapid de­cision-making processes also give you ample scope for highly independent and responsible work.