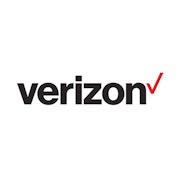 Senior Cyber Security Consultant
Verizon
Senior Cyber Security Consultant
What we're looking for...
You'll need to have:
Bachelor's degree or four or more years of work experience.
Four or more years of relevant work experience.
Even better if you have:
Bachelors or higher degree in Computer Science, Information Security or similar discipline.
Expert technical skills in Splunk and other SIEM software.
Expert technical skills with scripting, parsing and query development.
Experience building & managing use cases & content, driven from customer requirements.
Strong documentation and communication skills.
Exceptional problem solving skills.
Ability to drive process improvements and identify gaps.
Proactive in engaging with customers, client executives and Verizon management teams.
CISSP, SANS GIAC or related certifications.
In-depth understanding of threat landscape and indicators of compromise.
Hunting techniques & Forensic research experience.
Three or more years of SOC experience as a senior engineer.
ITIL certification.
Splunk solution Design/ architect experience.
ISO 27K Audit & Compliance experience.
Infrastructure Management expertise on different platform.
When you join Verizon...
You'll be doing work that matters alongside other talented people, transforming the way people, businesses and things connect with each other. Beyond powering America's fastest and most reliable network, we're leading the way in broadband, cloud and security solutions, Internet of Things and innovating in areas such as, video entertainment. Of course, we will offer you great pay and benefits, but we're about more than that. Verizon is a place where you can craft your own path to greatness. Whether you think in code, words, pictures or numbers, find your future at Verizon.