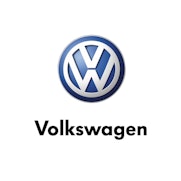 Software Engineer (w/m)
Volkswagen AG
Two letters. Thousands of new opportunities. A great future.
Software Engineer (w/m) virtual validation in Wolfsburg
The Virtual Engineering Lab designs IT-Solutions across different domains within the VW Group and creates virtual environments to simulate complex functions in the field of Car2X communication, new driver assistance systems or even autonomous driving. The goal is to enable the development and validation of the vehicle functions of tomorrow and to advance the digitalization of the working environment. Our software speeds up the development process and saves resources. We work with different people, disciplines and companies to make new things happen. You will get the possibility to get in touch with future technologies in the automotive industry. We are a young, dynamic and growing team using innovative methods. That is why we are looking for YOU!
Following are some of your responsibilities:
Develop complex software systems and applications for virtual function development and validation
Continuous expansion of existing tools and frameworks
Simulation of semi-automated and automated vehicle functions in a virtual environment
Transfer of developed solutions into user working environment
Assistance for building up a virtual simulation environment
You should possess the following qualifications:
University degree in computer science, similar technical field of study or equivalent practical experience.
At least 3 years relevant work experience, including development and/or test automation experience.
Excellent software development skills in C#, C++ and/or Java
Interest and ability to learn other programming languages as needed
Experience working with game engines like e.g. Unity would be helpful
Experience working with one or more from the following: Cloud, Machine Learning, Data Security and Privacy
Join us now and submit your application via www.volkswagen-karriere.de, Reference number: E-2752/2017
Contact: Florian Wolter
Telephone: +49-5361-9-36794