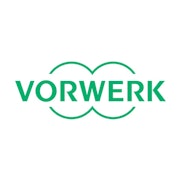 IT Manager (m/f)
Vorwerk Elektrowerke GmbH & Co. KG
As an international family-owned company operating in over 20 countries, we offer our employees and consultants exciting career opportunities worldwide. The successful direct selling concept, an award-winning brand, together with a long-term perspective, lead to ideal conditions for committed and highly-motivated people to play an active role in determining and influencing their future career.
Vorwerk Engineering possesses comprehensive research and development facilities, the most modern technologies in our production locations and core competencies in the areas of Electric Motor Manufacturing, Plastic Moulding and Assembly Systems. This enables us to create innovative and high quality products for direct selling. Join our IT Management team as
IT Manager (m/f)
We offer a pleasant working environment in a motivated team as well as technical and personal development. Moreover, we promote work-life balance and give our employees the freedom they need to help us shape the future of the Vorwerk Group.
JOB RESPONSIBILITY:
Lead on building relationships with the key stakeholders in the business, ensuring that the IT strategy and service develops to business needs
Responsible that every upcoming new request with IT impact is processed through the demand management process
Ensure that all demands for IT services are recorded in the demand portfolio and reviewed fairly by upholding divisional and corporate processes
Responsible that all projects are processed with the corporate methodologies, from initiation to closure
Implement and continuous improve service management processes incl. SLA management and regular reporting
Responsible for IT performance management on local level which contains IT financial, SLA and customer satisfaction management
REQUIREMENTS:
Several years of experience in IT management roles working within large, complex multinational organizations
Multiple years of working experience in the area of software requirements and specification
Additional experience in software development required
Experience with application lifecycle management (ALM) systems, e.g. Jira or Polarion, is a plus
Practiced cooperation with external suppliers
Conceptual skills, analytic and accurate proceeding
Good command of English
Knowledge about agile software development and project management methods